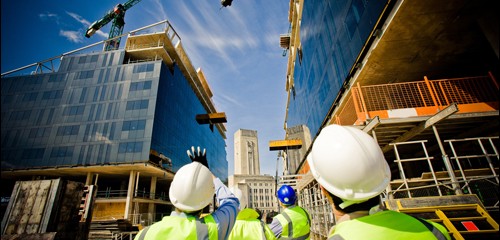 Our Approach
ASIL SERVICES INC, combines years of successful experience and creative talent with our resources reducing risk approaching each opportunity in the most simple, straightforward, economical and committed terms. We pride ourselves on seeing opportunities for success where others see problems. We Believe in our capabilities and our partners; We Commit to our beliefs; and Execute on our Commitments.. Proudly serving our customer base since 1987. *Tribal Super 8a Capability*REI_NRES_ASI Joint Capability 
Asil Services Capability Statement  
View our One-Pager
General Contracting

ASI's primary focus is the Government and Commercial construction markets. A full service task oriented General Contractor specializing in Design / Build, traditional bid build new and renovations, tenant renovations, turn key SCIF Construction and other specialty construction. Estimating and budgeting services, project management and design consulting services.
Design Build Construction

ASI performs numerous design build projects for renovation and new work in commercial and heavy highway markets. We work very closely with our team members, to include A/E's, subs, consultants and suppliers to provide a high level of quality and customer satisfaction on all of our projects.
SCIF/Mission Critical/Specialty

ASI provides complete turn-key solutions: design, construction, accreditation of mission critical and specialty facilities. Through our extensive pool of highly qualified Architects, Engineers, Subcontractors, consultants and suppliers, while providing solutions for single source projects and programs.